Physiotherapy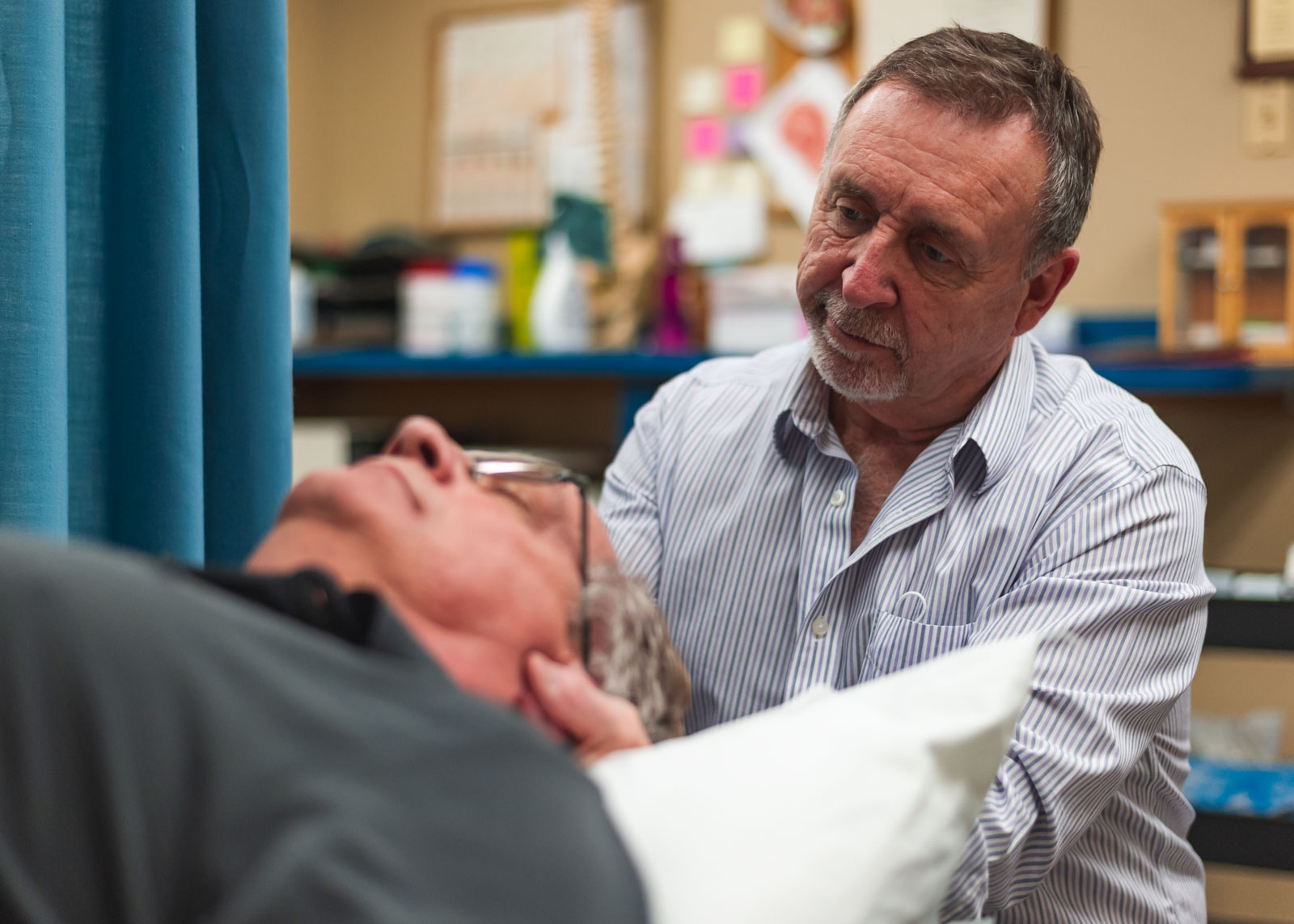 The Benefits of Physiotherapy
We believe physiotherapy plays an important role in restoring strength, endurance, movement and physical abilities to clients who have been affected by an injury, disability or disease. Physiotherapy can be instrumental in aiding you to a full recovery from discomfort and pain that affects your daily life. Physiotherapy can prevent or treat a wide range of physical challenges that otherwise could be debilitating if left untreated.
Our Services
Our Calgary downtown core physiotherapy services include rehabilitation for sports and motor vehicle accident related injuries, including strains, tendon damage, back and neck strains or injuries. As flexibility and strength are key to prevention and a lasting recovery, we'll teach you stretches and exercises specific to your needs, and how to do them correctly. We'll also teach you how to modify day-to-day activities to manage pain, facilitate a rapid recovery and help prevent or avoid a recurrence. Kensington Physiotherapy and Acupuncture clinic just minutes from the downtown core.
Conveniently located in Kensington Village makes us centrally available with easy access to transit without going into downtown.
A Combined Approach to Rehabilitation
When required, we will combine your Physiotherapy with Acupuncture or Orthotics to maximize your recovery.
Our rehabilitation programs include preventative therapy and education to prevent a recurrence and encourage rapid recovery from chronic injury!
Kensington Physiotherapy & Acupuncture Clinic offers treatment programs that are custom designed to meet each person's needs.

Acupuncture is an effective part of many of our treatment programs. We combine it with Physiotherapy and Orthotics to maximize your recovery, but our main focus is Medical Acupuncture, with which we can put you on the path to recovery from a wide variety of medical conditions and disorders.

A session of Acupuncture generally takes 1 hour.
Advanced Training in Beijing China and continued training with Dr Richard Tan's Balance method and all it's many facets.